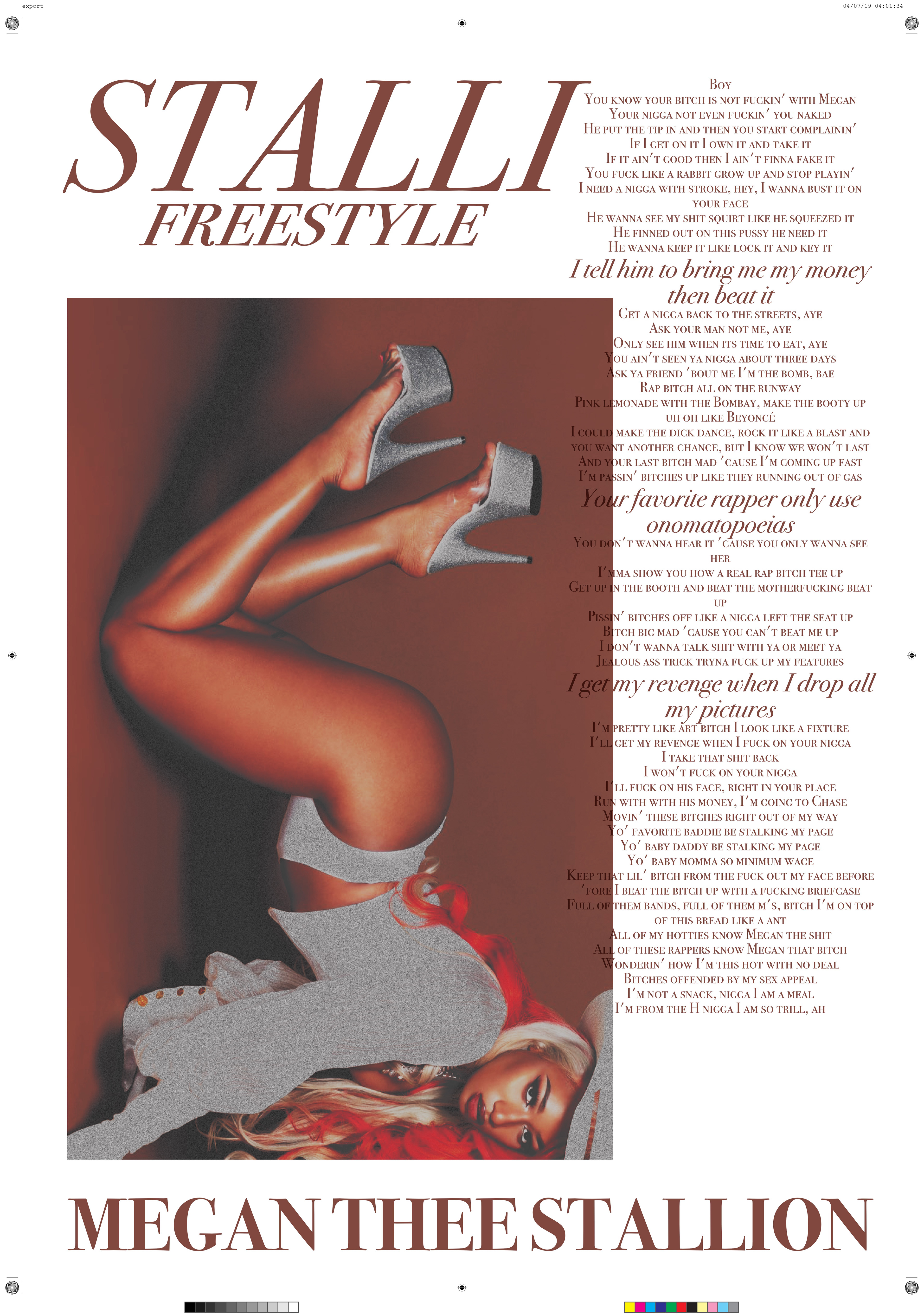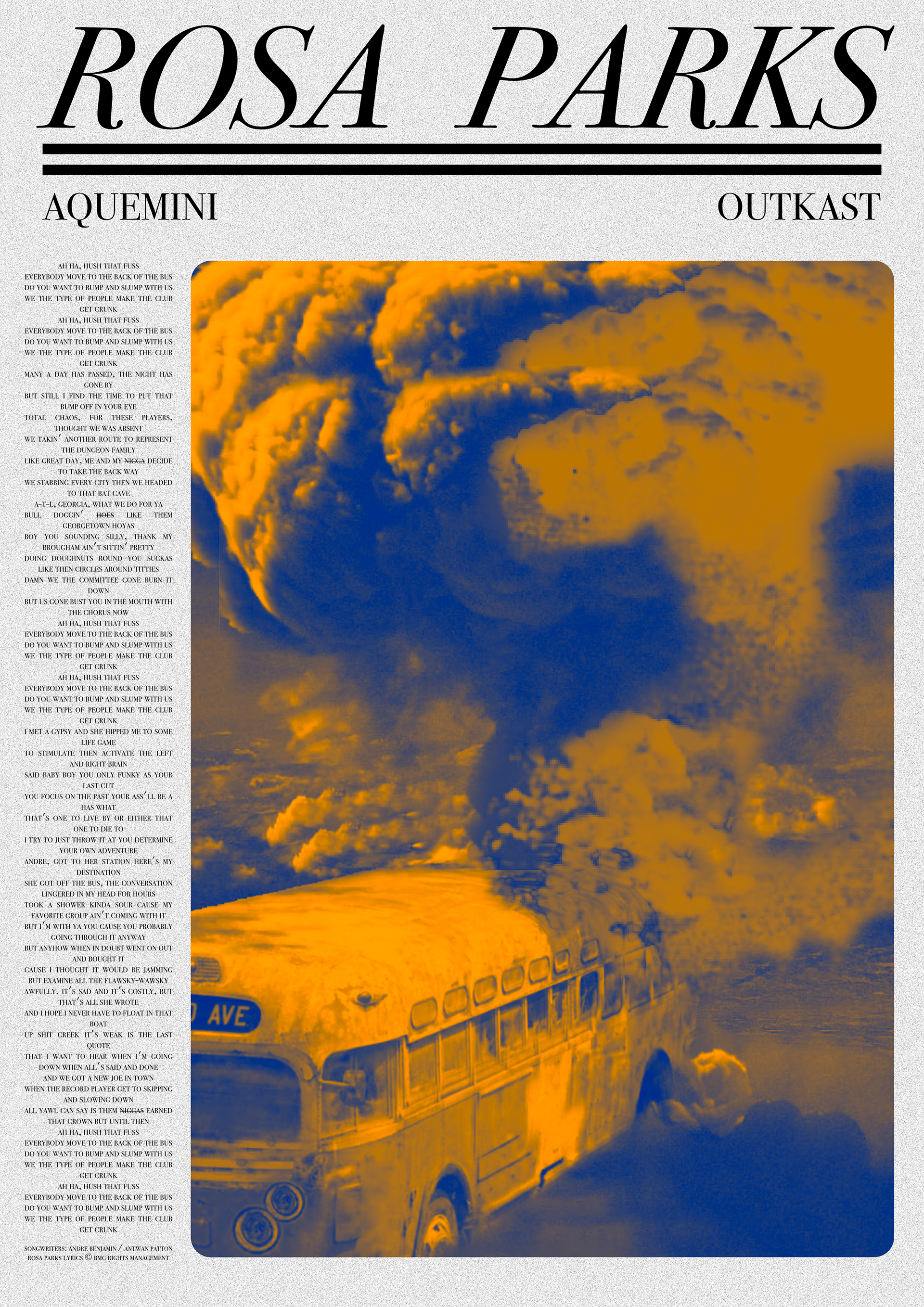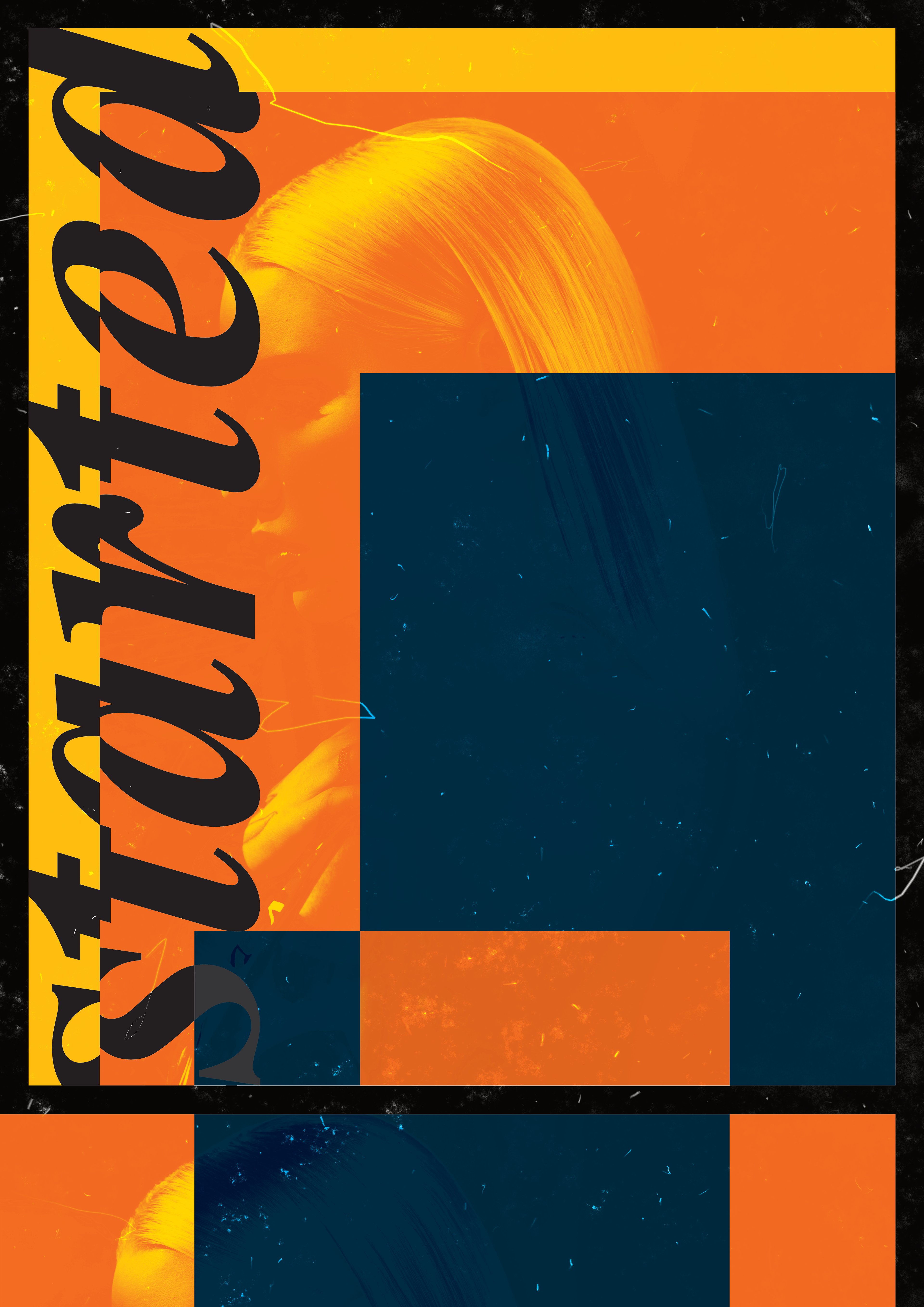 Songs featured in Lyrical Posters: 
Stalli Freestyle by Megan Thee Stallion
Rosa Parks by Outkast
Started by Iggy Azalea 
Each of these artists inspire me with their music because they teach me something that I would have never learned based on perspective. The artists featured don't fit a common mold in today's Hip-Hop genre or feature something's thats deprived from Hip-Hop culture. Hopefully I may visually inspire others with their lyrics and words.